Paint. Cure. Love

- is the motto by

Nono by Noelle

.

Nono by Noelle

is a

children's swimwear collection founded with the vision of raising awareness and funds for childhood cancer research while inspiring young artists undergoing cancer treatment

.
Nono by Noelle
sponsors young artists in cancer treatment and encourage fine art as an outlet by supplying canvases, paints and brushes to bring life to their creativity. Their goal: For children to be inspired to create and love art during a difficult time in their lives. Each season Nono by Noelle sponsor at least one child as the collection's featured artist and display their artwork on the fabrics of the new season's swimwear. A portion of all the proceeds from the sales will be donated to childhood cancer research.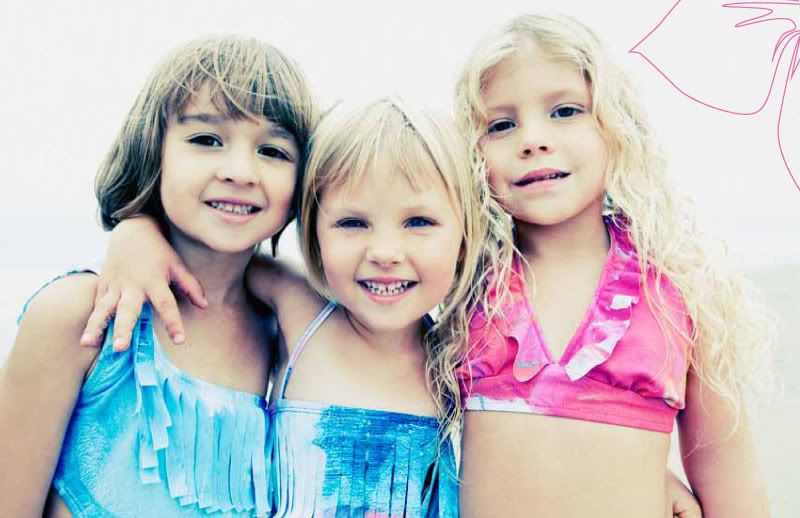 This season's line showcases 4-year-old Devon's masterpieces. Devon was diagnosed with Acute Lymphoblastic Leukemia at the age of 22 months. The next two and half years of her young life included countless chemotherapy treatments, doctor and hospital visits. During this time, her passion for painting served as a creative outlet. She's a tough little girl and bravely fought those two and a half years. Devon is currently in remission as of her last treatment, June 2010. You can check out her masterpieces on various swimsuits styles at
Nono by Noelle
website.